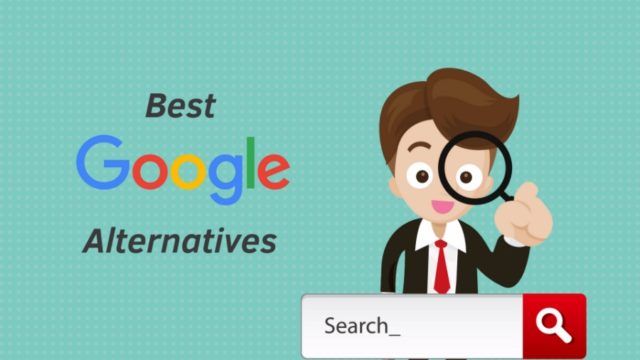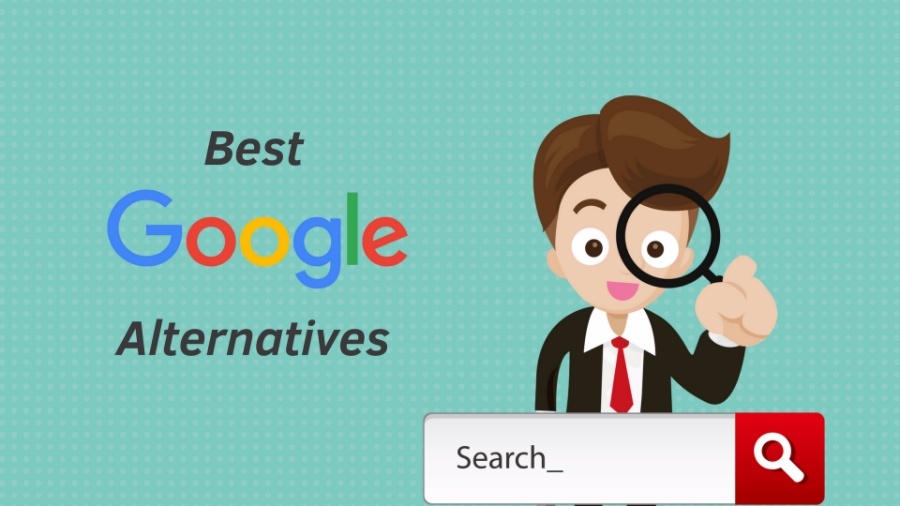 But we all know that this 'personalized experience' comes at the cost of sharing our personal data and by allowing ourselves to get tracked by Google on the internet. At some point, this personalization becomes annoying with too much of tailored content and ads targeting you.
Besides, there are many search engines other than Google that have so much to offer; not just in terms of privacy but useful features too. In fact, some of them can provide a better search experience depending on your needs. So if you are not impressed with Google search results or maybe you are looking for search engines that are equally good, here is a list of 10 best Google alternative websites you can check out.
Top 10 Search Engine Alternatives To Google
1. Bing
The second most popular search engine is Microsoft's Bing, securing a good hold in the online market. It is more of a visual search engine offering different tools to users for a better experience.
Search results on Bing are provided by Yahoo!Search, and its homepage has an ever-changing background displaying beautiful pictures of animals, places, sports, people, etc. For video search, it displays a grid of large thumbnails that offers a preview if you hover over them and plays it on the same page with a single click
Just like Google, Bing features ads and abilities such as conversion, translation, spell check, sports score, flight tracking, etc. Bing also has mobile apps on Android as well as iOS and stands as one of the best Google alternatives.
Why use Bing?
Best search engine for video search, tons of features
Special features for programmers
2. DuckDuckGo
If online privacy is what you seek, then DuckDuckGo is the perfect search engine for you. It has quickly gained popularity because of the user privacy it offers. The website never tracks you or your online activities which means there are no ads following you.
Moreover, it has a clean interface and brings the search results from Yahoo, Yandex, and other search engines. You can add DuckDuckGo's extension to your browser to keep your activities private.
Why Use DuckDuckGo?
Best Google alternative for privacy
Doesn't track users and minimal ads
User-friendly UI with infinite scrolling, so you don't have to move onto pages
3. Yahoo!
Yahoo has been around longer than Google has, and a fraction of netizens still uses Yahoo! Search for their daily queries. Bagging the position of the third most popular search engine, it's not too far behind Bing.
Apart from looking up search results, this Google alternative search engine has so much to offer. The web portal serves as a news aggregator, an email service, online shopping center, games center, travel directory, and much more. Yahoo supports around 38 languages and is even the default search engine for browsers like Mozilla Firefox.
Rather than being a standalone search engine, Yahoo's web portal offers a variety of services ranging from sports to travel that are worth checking out. Ever since Flickr has been integrated with the search engine, it offers better image results and sections like Yahoo Answers and Yahoo Finance brings a shedload of information on several topics. On the privacy front, Yahoo! manages to perform better than Google.
Why use Yahoo?
Tons of other services apart from just search
4. Qwant
Qwant is another privacy oriented search engine that is based in France. The website claims to never to record your searches or harvest your personal data for ad-targeting.
The user interface is quite pleasing and highlights trending topics along with news stories on its homepage in an organized manner. Any term you search will be displayed under three categories: Web, News, and Social. This well-categorized search result fulfills your query in a more efficient manner. For music lovers, this site has a dedicated section where you can discover new music and lyrics with the help of AI.
Since the website doesn't track you, it may not offer a personalized experience but many users these days prefer to escape the "filter bubble" that comes from excessive personalization, Qwant can offer a refreshing experience.
Why use Qwant?
This Google search engine alternative focuses on privacy
Qwant also serves as a music search engine
5. Yandex
Yandex is a very popular search engine in Russia with around 55-65% of share in the search market of the country. It is also used extensively in some parts of Europe and stands as the fifth largest search engine worldwide.
Yandex is presumably one of the biggest competitors to Google as it provides similar services like mobile apps, browser, map, translator, analytics, cloud storage and even a mailing service. These services make Yandex the best alternative search engine to Google.
This internet search site has a neat look, and the search results page has a layout similar to Google but a lot cleaner. Just like Google, it allows you to search through images, videos, and news.
Why use Yandex?
Want to use Google's services but require similar features? Then, Yandex is an excellent option.
If you're in Russia, obviously.
6. Search Encrypt
Search Encrypt is a metasearch engine that puts privacy at its forefront and ensures that your online activities remain safe. The website claims that it doesn't track any identifiable information about users as it uses local encryption to secure your searches.
The search results are then retrieved from its network of search partners. Search Encrypt is a relatively new website but it does its best to prevent the filter bubble of personalized searches and has over 23 million visitors each day.
The most striking feature of this alternative search engine is that your local browsing history expires automatically and gets deleted every 15 minutes of inactivity. So you need not worry even if someone else has access to your computer.
Why use Search Encrypt?
Good search engine for privacy
Offers auto-delete feature for browsing history
7. StartPage
Ixquick was a standalone search engine that displays its own results. It developed another search engine called StartPage to include search results from Google without the tracking. But in 2009, they were merged, and now they operate under the brand StartPage.
Apart from pulling up search results, it offers proxy service to browse websites safely and anonymously. In order to promote cookie-free internet, it has a custom URL generator which eliminates the need for setting a cookie. Hence you can save your settings in a privacy-friendly manner.
Moreover, you can change the theme of the search engine. It features the Air (default), White, Black, Night (Dark Mode), and other Classic modes.
Why use StartPage?
None of your details are stored (including IP)
Google-like search engine, without the tracking
8. SearX
Another metasearch engine that deserves a mention in this list is SearX. With an aim of making the internet more free and decentralized, this website doesn't gather your data and offers unbiased results from several sources.
It retrieves search results from numerous sources that includes famous ones like Google, Yahoo, DuckDuckGo, Wikipedia, etc. SearX is open source and available to everyone for a source code review and contributions on GitHub.
You can even customize it as your own metasearch engine and host it on your server. It lets you tweak the settings in the Preferences sections with advanced options that are not usually available on other search engines. Torrent fans will love SearX search engine as it helps you in finding magnet links to exact files when you search for a file through the metasearch engine.
Why use SearX?
Easily customizable search engine for privacy
Offers multiple options to improve search results
9. Ask
Ask, previously known as Ask Jeeves, is loved by many people for its simple question and format. It is an average search engine that returns search results if you type in any term that is not asked as a question.
Many of you might remember the character Jeeves on the website that answered questions through traditional keyword searching. The search results layout of Ask is quite similar to Google. This popular search engine also features frequently asked related questions and answers on the side which can be quite handy.
Why use Ask.com?
If you have tons questions, Ask.com is the answer
10. Gibiru
This search engine handles not only privacy issues but also censorship. Gibiru has been providing free and uncensored anonymous search results since 2009. The disclaimer on the website also reads that Gibiru does not save your search query on its servers and the records are wiped clean within seconds of performing the search.
You download its AnonymoX Firefox plugin from its PROXY page to send all your search requests through a proxy IP address. As far privacy and censorship are concerned, this Google alternative does a neat job of tackling both.
Why Use Gibiru?
Makes searching uncensored content quite easy with assured privacy